HP 5257A Detail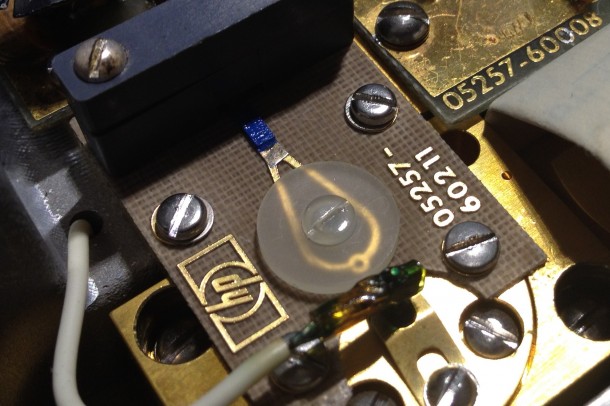 I received a question from Ary Lems about the HP 5257A Transfer Oscillator I tore down a few months ago. He writes,
About this one I do have a question.
On one of the pictures there is a pc board with nr 05257-60211.
On this pc board is an plastic srew and washer placed on a small gold loop.
My question is , is there a small steel ? wire over de goldplated loop in the same shape ? fitted underneath the washer and screw.
As best as I can tell there does not appear to be a steel wire over the goldplated loop in the same shape. I am afraid to remove the plastic washer for fear of damaging the assembly.

One Comment